Push-To-Talk (PTT) over Mobile & Broadband Networks
Push-to-Talk (PTT) offers a convergence of two-way radio and mobile phone technology. It's akin to using a mobile phone as a walkie talkie.
Devices range from simple, 'talk-listen' solutions through to two-way radio and smartphone hybrids.
Push-to-Talk mobile offers a full suite of apps and dual HD cameras, eliminating the need to carry two devices. PTT devices offer fast Push-Talk services, including one-to- one and one-to-many, while using PMR, Wi-Fi, 5G and 4G services.
With the large-scale deployment of 5G and 4G networks, Push-to-Talk (PTT) technology has taken off!
Here is a video example of Hytera explaining their range of PoC (Push-to-talk over cellular) –
The PTT device is a combination of many devices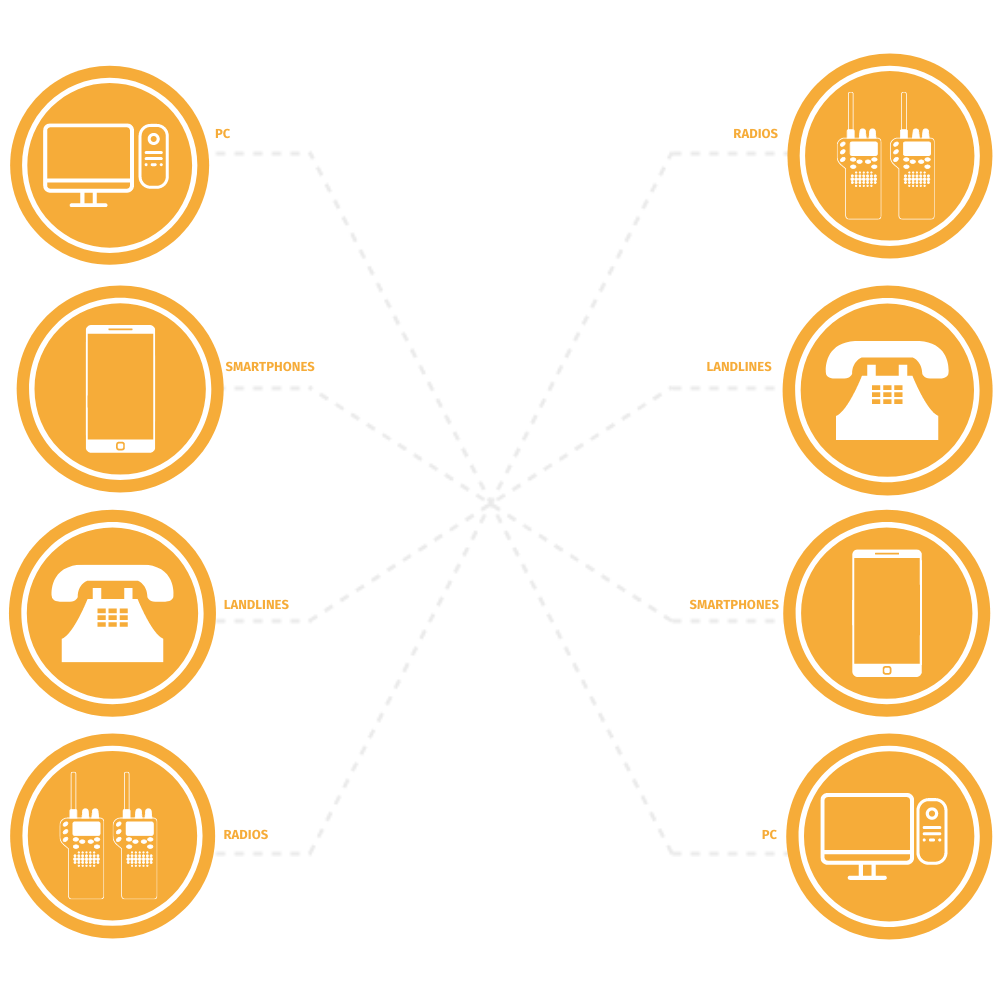 Connecting via Wi-Fi and mobile networks enables staff to communicate instantly with one another, or groups, at the push of a button – locally, interstate or internationally. This is particularly useful for businesses who have employees out in the field, on the road or who need to coordinate operations between different sites.
How is PTT Different from a Handheld Radio?
Benefits of Push-to-Talk (PTT)
Fast data speeds – send and receive text messages, photos, videos, alerts and location data
Team communications
One touch calling – PTT
Instant one-to-many communication
Superior coverage for communication over distances
Variety of PoC devices to cater to different roles
Consolidation of multiple devices into a single device that does everything
Web-based management tools and dispatch
Advanced Safety Features
Improved Productivity
Interoperability / convergence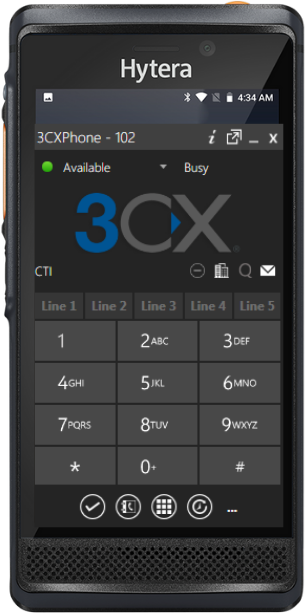 Hytera Push-to-Talk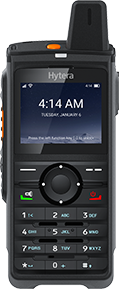 National Wireless can build PTT into your company's communications using Hytera devices and Hytalk infrastructure.
Staff in different levels of the hierarchy, with differing needs and in disparate locations can communicate with one another at the push of a button.  
HyTalk is a public network PTT communication solution which provides PTT, full-duplex audio and video communication and instant messaging to meet requirements for different communication priorities. This solution also provides a complete set of clients, servers and management platforms to cover all service scenarios offering high-quality communication, ease of deployment and security.
National Wireless can offer access to our Hytalk Server, hosted here in Australia. For customers with a large workforce or more complicated requirements we can provide you with your own Hytalk solution.
Pictured right is the Hytera PNC380 Push-to-Talk.
Push-Talk Vehicle Based Solutions
Need a vehicle-based solution for your business? Hytera offers PTT solutions to fit into your business' vehicles, ensuring that your staff are connected 24/7. Minimise response time and increase your work productivity.
PTT vehicle solutions offer clear PTT communication, quick information sharing, and easy to talk group management, unifying team together no matter where they are.
No dialing, no waiting.
PTT allows you to operate securely and stay focused on your work while driving, communicate with other team members easily and instantly by pressing a button.
Enjoy Australia Wide Coverage and seamless communication with just a sim card. No need for spectrum licensing and network infrastructure.
Here is an example of a push-talk vehicle based solution and its features: