National Wireless has been designing and installing cutting edge wireless communications systems in Australia for 30 years. We have been at the leading edge of the migration from analog to digital technology.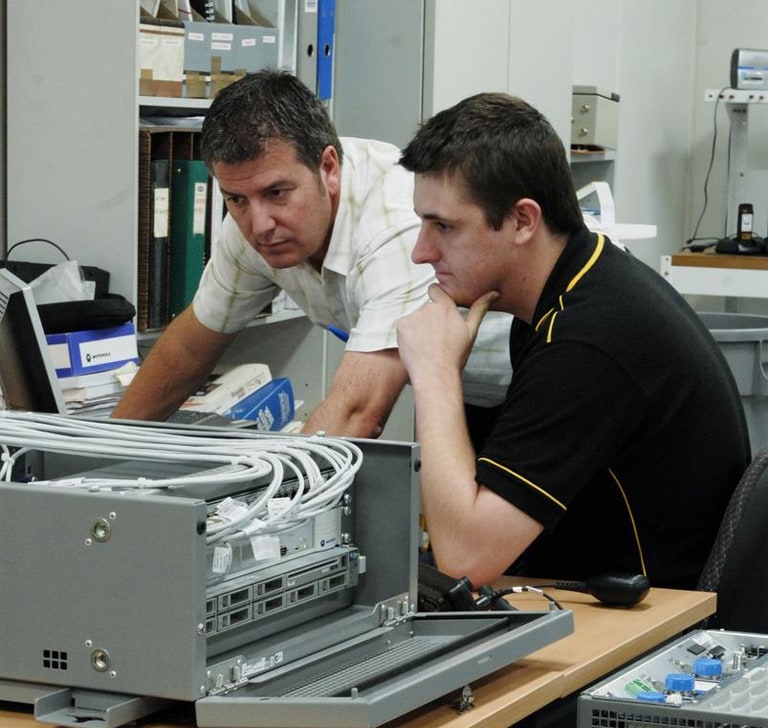 Experience
National Wireless installed Australia's first TETRA system at Sanctuary Cove in 2007 and some of the largest privately-owned mesh networks in Australia.  More recent installations of note include a three-site Motorola DMR system for the extremely remote Northern Peninsula Area Regional Council in Cape York, a two-site Teltronics TETRA system for Thiess at Mount Owen and a Hytera TETRA system for Flinders Adelaide Container Terminal, Port Adelaide. 
We are proud of the ground-breaking projects we have completed for our customers and can draw upon this experience to design a wireless communications system that will meet all of your needs, providing proper coverage and appropriate planning for successful installation, setup, and management.
Process
Our experienced engineers, radio technicians, and installation specialists will work with you to design a wireless communication system that will improve productivity and safety in your operation.  From selecting the right technology, designing and installing the system, staff training, and ongoing maintenance, we can guide you through the process and right through the operating life of your system.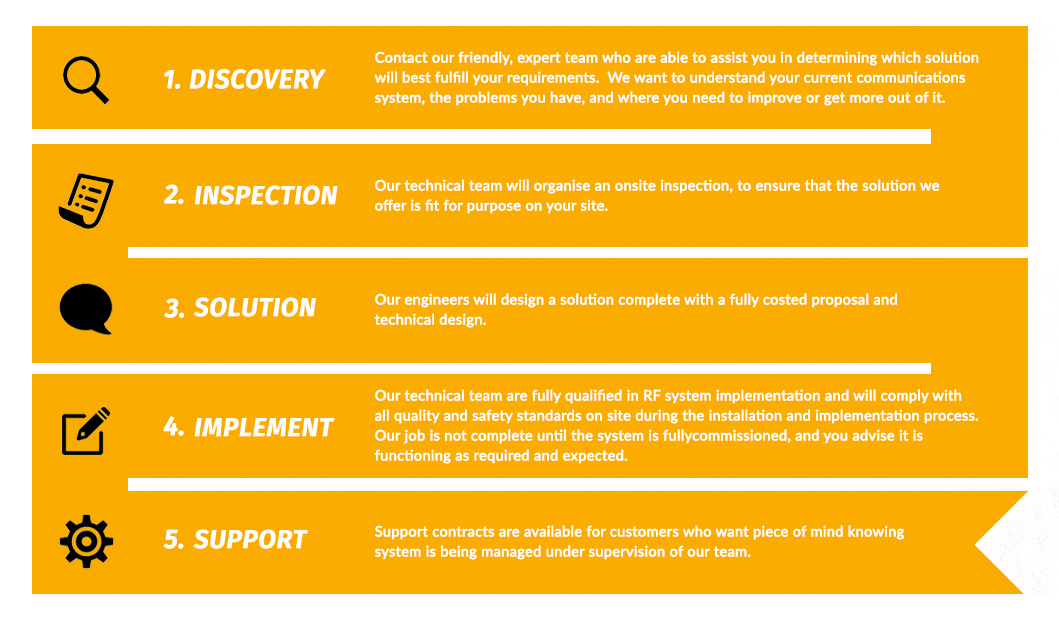 ACMA Licensing
Getting the correct licences and keeping them up to date can be confusing. We will advise you of your statutory obligations, negotiate the relevant licence and program your radios to the allocated frequency.  We will also ensure your system is designed to maximise the use of your frequency, minimising capital costs.
To talk to us about your needs and the solutions we can offer, call 02 4964 1533.